Great news – Tim is once again performing in "A Christmas Pudding" this year!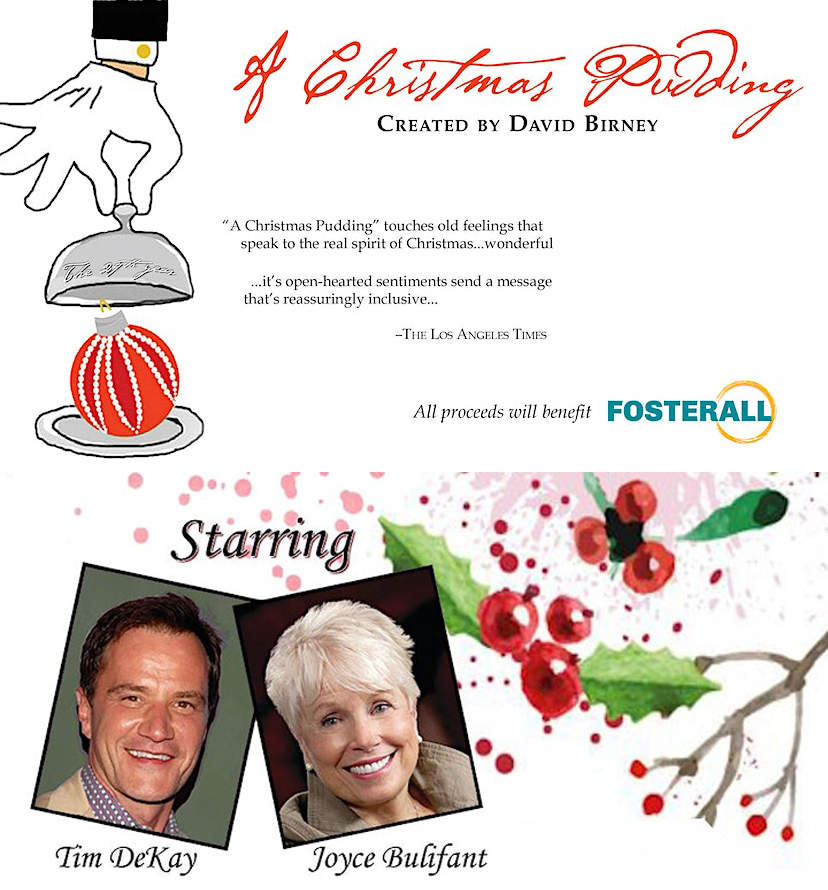 The Pudding, which is returning after a four-year Covid hiatus, is described in the press release as "a delightful evening of stories, poetry, and song that celebrates the grace, goodness, and occasional perils of the season."
There's only one performance this year, on Saturday, December 16 at 7:00 pm at Westwood Presbyterian Church in Los Angeles. You can get tickets at the door or on Eventbrite – $25 for adults and $10 for kids 16 and under.
Proceeds from this year's Pudding go to FosterAll, "a charity started by Westwood Presbyterian and Dr. Mary Rotzien to support foster children and parents."