So now that the premiere episode of 1923 has been out for a couple of days, I wanted to put up the reaction post. Have you been able to watch yet? What did you think of the latest series in the Yellowstone franchise? According to Deadline, the premiere set a record as Paramount Plus's most watched US premiere ever, by quite a wide margin!
We only got one scene with Tim in this one, but it was a great introduction to his character, Bob Strafford. (And let's face it, having that one scene be opposite Harrison Ford was a major bonus!) This particular interaction between Bob and Ford's Jacob Dutton definitely got a chuckle out of me – loved it! And also, can we talk about that epic mustache?! Definitely suits him more now than the Burke-stache from years ago.
So what did you think? Let us know in the comments below! Screencaps are coming soon; Ara is on holiday and can't do them at the moment, and hers are miles better than mine – definitely worth the wait! And be sure to check out the 1923: What to Expect video for more glimpses of Bob Strafford.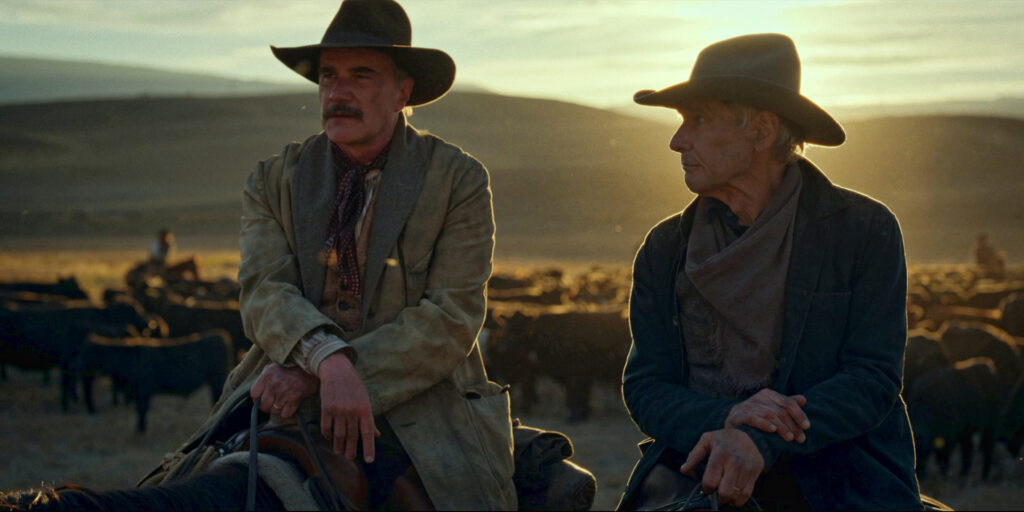 Expect spoilers for the episode – so if you haven't seen the episode yet and don't want to be spoiled, you should avoid reading the comments on this post until you've watched it.
(The usual disclaimer: You do NOT need to register for an account to leave a comment, and your email address is for comment approval/anti-spam purposes only – it won't be published or shared!)