Thanks to Julie Ann for letting us know that the L.A. Theatre Works recording of The Little Foxes, featuring Tim and a number of other talented folks, is now available for purchase!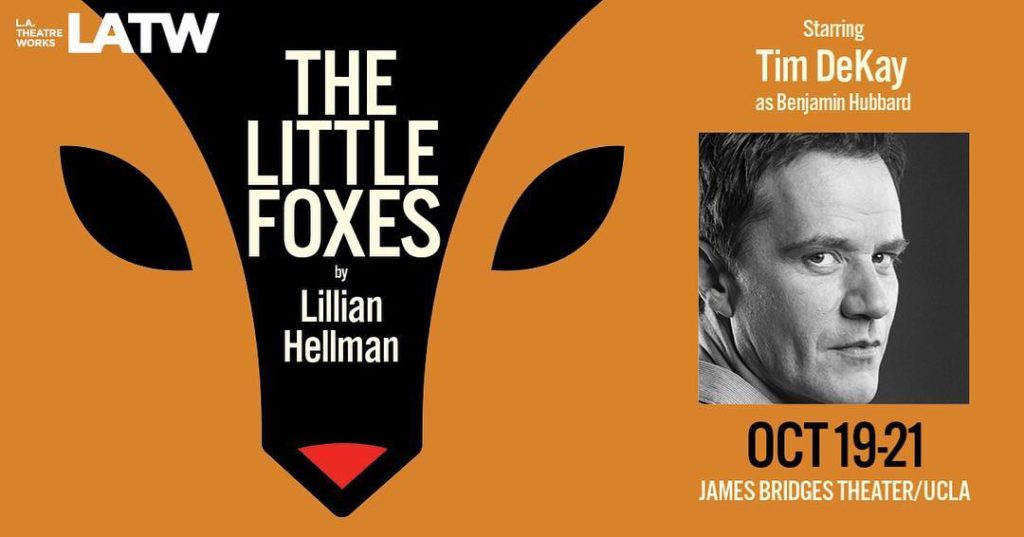 The performance, which was recorded live at UCLA's James Bridges Theater back in October, is available in mp3 format for $4.99 or on two CDs for $29.95.
To purchase the recording in either format, go to this link at Gumroad. (Scroll down below the poster/graphic to choose between mp3 and CD formats.)
Enjoy, and let us know what you think! Hope everyone is having a great 2019 so far!