So after saying there would be no new episode of 1923 this week, Paramount surprised us and posted one anyway! Needless to say, I was definitely caught off-guard by this, but no complaints here! This does mean that the schedule has moved up a week though (and most of the listings online still have the old schedule where there wasn't a new ep this week), so Tim's last episode will be next Sunday, January 1, 2023.
What did you think of this one? Let us know in the comments below!
As someone who got into the game, Red Dead Redemption 2, earlier this year and became heavily addicted to it, I'm loving the wild west vibe. RDR2 takes place in 1899, and even then they were talking about how outlaws were a dying breed and wouldn't be tolerated much longer. Yet in 1923, we see that not all of those old habits have vanished from the frontier quite yet. They're still taking the law into their own hands in some cases, doling out their own brand of frontier justice (as happens often in the game). And since I've gotten very into taming wild horses and bonding with them in the game, I also loved the discussion about how horse loyalty may save someone from swinging. (You'll get that when you watch this episode!)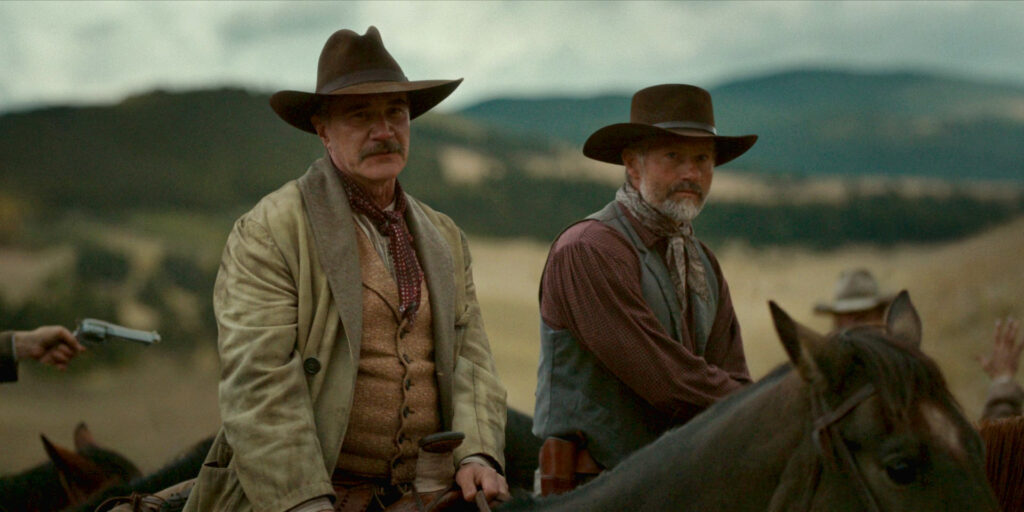 Expect spoilers for the episode – so if you haven't seen the episode yet and don't want to be spoiled, you should avoid reading the comments on this post until you've watched it.
(The usual disclaimer: You do NOT need to register for an account to leave a comment, and your email address is for comment approval/anti-spam purposes only – it won't be published or shared!)